Hear From Finance Experts About Finance Automation and AI
CFO Corner:
Ray Wang, Constellation Research
Length: 10:30

Ever wish you had a crystal ball and could see into the future?
Well, the next best thing to a crystal ball is listening to a "Futurist"—someone whose job is to predict what will happen in the next 10 or 20 years.
In this case, it's Ray Wang, the founder of Constellation Research.
Powering the Self-Driving Finance Back Office
Length: 3:26

Finance and technology visionaries, investors, and early adopters of A.I. preview what the future holds for the autonomous enterprise.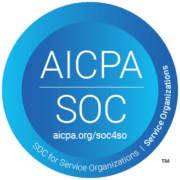 The Auditoria logo, Auditoria SmartFlow Skills, Auditoria SmartCollections, Auditoria SmartPay, Auditoria SmartBots, Auditoria SmartGL, Auditoria SmartInsights, and Auditoria SmartVendor are trademarks or registered trademarks of Auditoria.AI Inc. All rights reserved.