Latest articles featuring Auditoria.AI
In a world where technology is advancing at lightning speed, finance departments are struggling to keep up. With the availability of artificial intell...
Interested in writing an article about Auditoria.AI?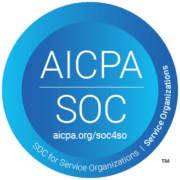 The Auditoria logo, Auditoria SmartFlow Skills, Auditoria SmartCollections, Auditoria SmartPay, Auditoria SmartBots, Auditoria SmartGL, Auditoria SmartInsights, and Auditoria SmartVendor are trademarks or registered trademarks of Auditoria.AI Inc. All rights reserved.