Year Founded: 2019
Office Locations: United States, India
HQ Locations: San Jose, California
Founding Team
Rohit Gupta, Founder AND CEO
Adina Simu, Founder and Chief Product Officer
Gaurav Bhatia,Founder and Chief Technical Officer
Interested in writing an article about Auditoria.AI?
Contact us at communication[email protected] for more information. We'd love to hear from you.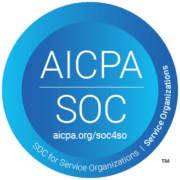 The Auditoria logo, Auditoria SmartFlow Skills, Auditoria SmartCollections, Auditoria SmartPay, Auditoria SmartBots, Auditoria SmartGL, Auditoria SmartInsights, and Auditoria SmartVendor are trademarks or registered trademarks of Auditoria.AI Inc. All rights reserved.